Home. // Assignments/Grading. // Schedule. // Policies.
Poetry Month display
Thursday 29 MAR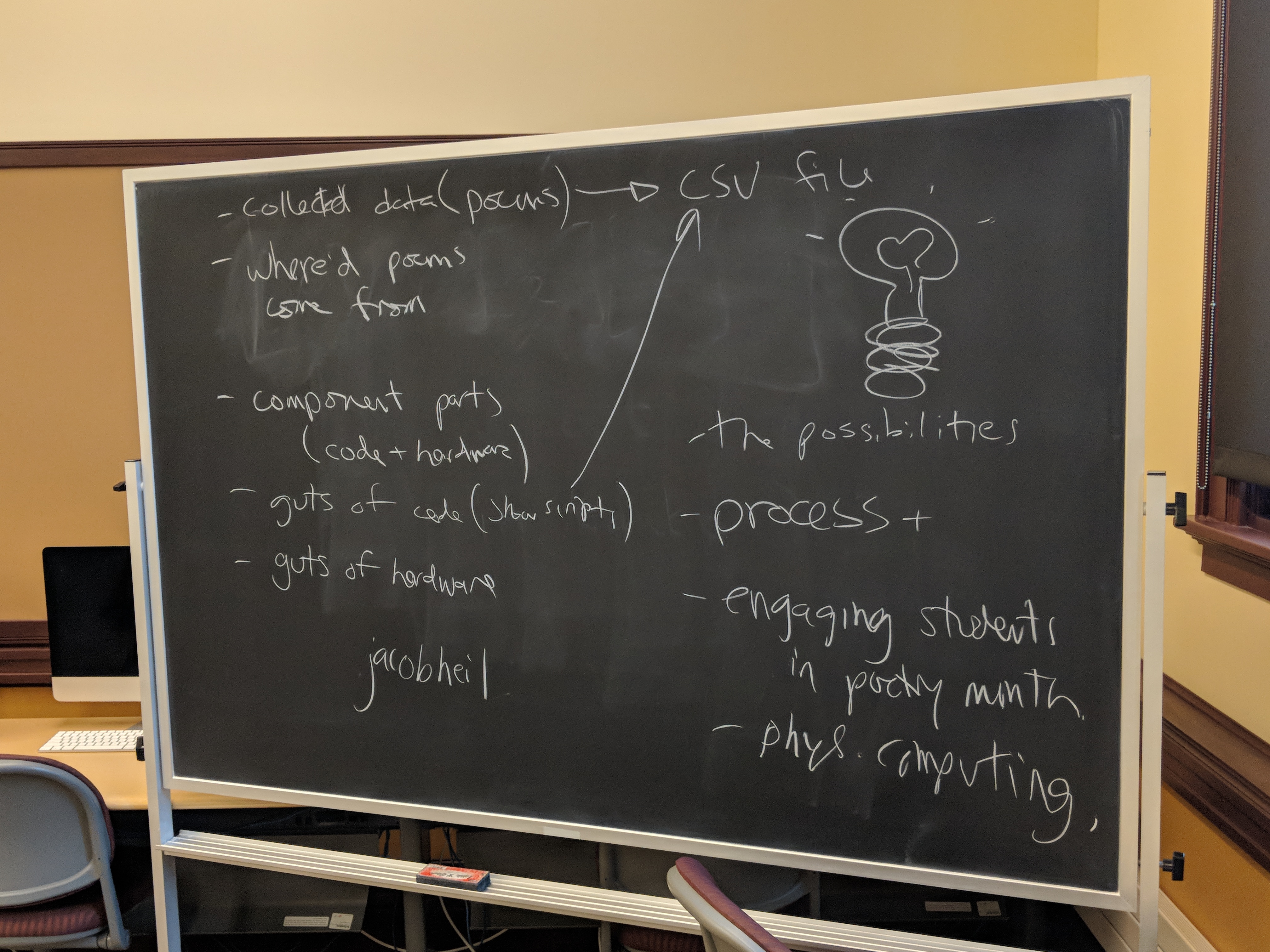 The Gist
In class we talked about what we want to communicate about our PoemBot project with our public: we know why we worked on the project, what parts of the why do we communicate with folks interacting with PoemBot in the library?
The Details
You all will create a part of the display in the library that will contextualize the PoemBot for folks that happen by. Here are the steps.
Choose one area from our brainstorming exercise (see the picture above) or choose a different topic that you think will be essential to our display.
Using the Powerpoint template posted on the course Moodle, create a slide the provides the information you would like to communicate to our public.

You can choose any of the background/text pairings you's like.
You may change the orientation of the slide by editing the "Page Setup" in the File menu of Powerpoint to be 8" tall by 5" wide.
Please do not change the overall dimensions, however.

Be prepared to share and revise your slide in class on Thursday, 29 MAR.
Email me a draft before class.
---
Booking Meetings
Course Archive: 2017

An Introduction to Digital Humanities by Jacob Heil is licensed under a Creative Commons Attribution-NonCommercial-ShareAlike 4.0 International License.